13th December 2017
A sweet packaging solution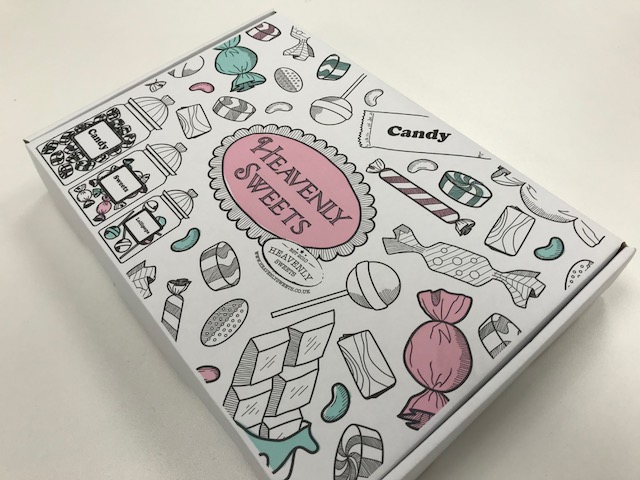 Heavenly Sweets who are an experienced and fast growing confectionery retailer came to us with the requirement for a packaging solution for their e-commerce confectionery business.
Prior to this, they were using a plain box solution with an additional sticker for their branding.
 Not only did the new solution need to be high-quality, self-locking and promote their brand effectively, it also needed to be compact enough to fit through a letterbox – according to IMRG, the most common reasons for a failed delivery are no-one being at home, and the item being too big to fit through the letterbox.
And as failed deliveries cost organisations over £1 billion in 2016, a company that can avoid this is one that makes their packaging work hard, and saves their customers time in retrieving their goods.
 We are well-practised at creating letterbox-friendly packaging, so we could advise on the exact dimensions and board grade to make the most of their branding, but still be easily posted through their customers' doors.
 The sweetest solution all round.