8th November 2019
Gin Is The Tipple Of Choice This Christmas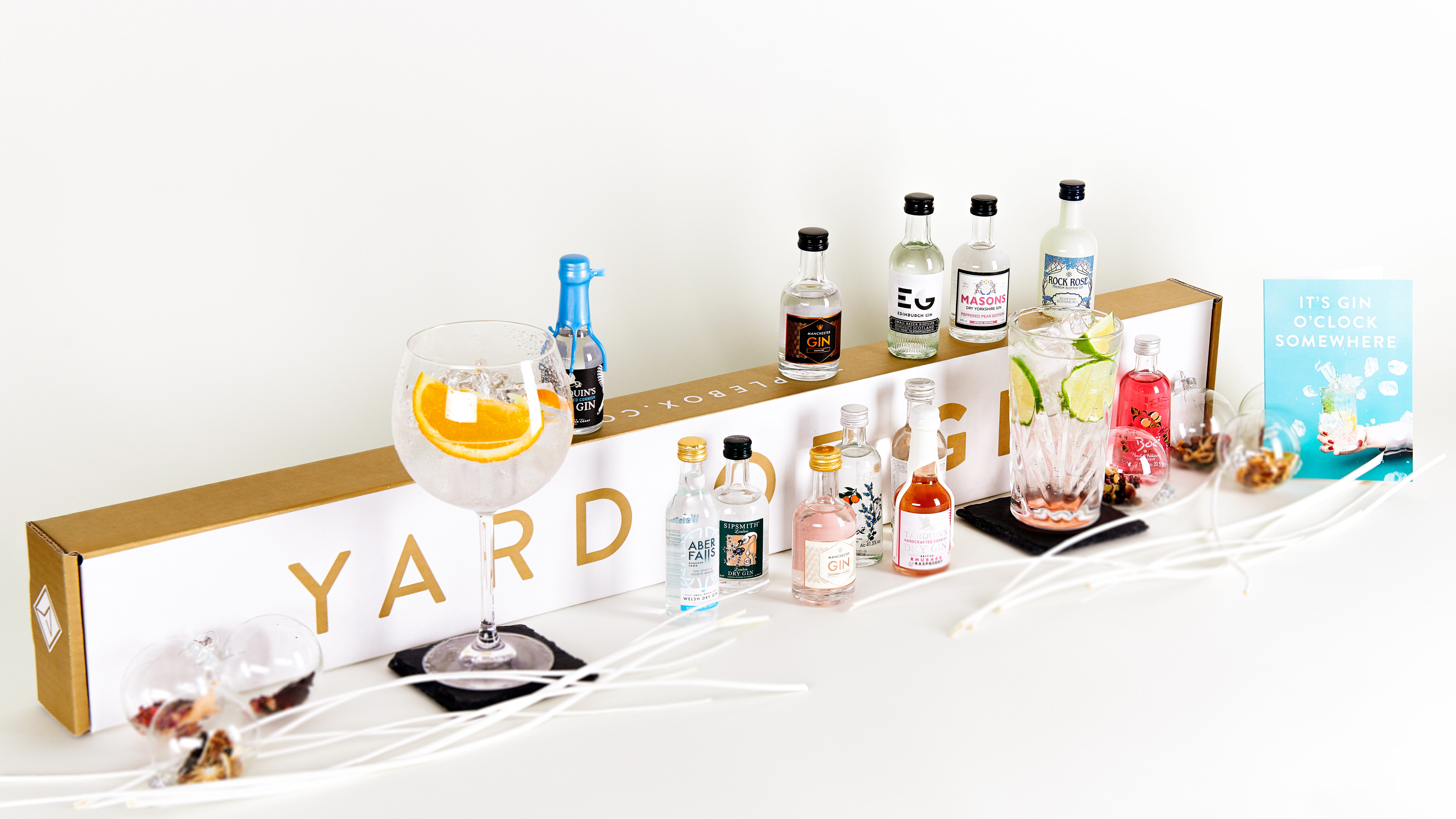 Tipple Box has revealed this year's must-have Christmas present for Gin lovers – a Yard of Gin. But what makes this gift even more special is that it's packaged in a decorative gift box manufactured by none other than Caps Cases!
The Yard of Gin from Tipple Box is a world-exclusive limited edition gift and features a hand-picked selection of twelve gins to sample from distilleries across Great Britain.
When Caps Cases of Newmarket were approached by leading Gin and cocktail gift retailer Tipple Box, to come up with a bespoke design for the Yard of Gin packaging we jumped at the chance to be involved.
Working with the client, Caps Cases' in-house design team came up with a unique and sophisticated design that fulfilled the brief and met all the specifications.
"The box design is long and thin with separate vertical and horizontal dividers to safely accommodate the individual bottles of Gin," explains Paul Flint, Account Manager at Caps Cases.
"The key aspect of this design is the print. Tipple Box wanted a festive look so we supplied several Christmas pallet metallic swatches and they decided the Gold would suit the product most. The end product is a stylish and eye-catching box that not only look great but also protects the products inside."
Transporting and storing bottles safely can be notoriously difficult, but not when you have the right packaging for the job.
When it comes to robust and reliable bottle packaging, Caps Cases have got it covered. Our custom printed wine, beer and drinks packaging is suitable for a variety of uses, from robust transit packaging through to eye catching display packs.
As with all our products, our bottle packaging is 100% recyclable and can be custom printed to reflect your own design or branding.
For more information on Caps' drinks packaging products or if you're looking for something bespoke, get in touch with the team via email sales@capscases.co.uk or by phone on (01638) 667326.
For more information on Tipple Box's Yard of Gin, visit www.tipplebox.com