30th July 2019
High Impact Retail Displays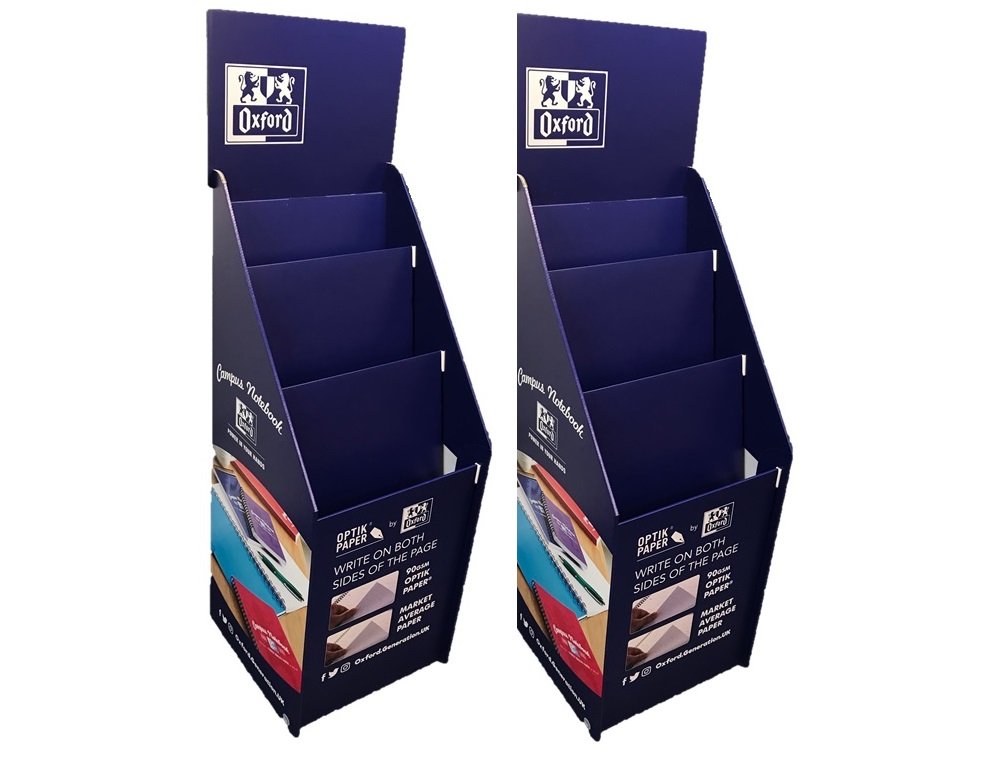 There's much more to a Free Standing Display Unit (FSDU) than meets the eye. If used effectively, these stands not only hold and display stock but they can also have a significant impact on in store purchases and brand success.
Bright, high-quality graphics create a striking display which is sure to grab customers' attention, even in a bustling retail environment.
As a leading manufacturer of cardboard Point of Sale (POS) display units, Caps Cases are experts in delivering stand-out display units that will set your products apart.
We recently designed and produced bespoke FSDUs to showcase books within stationary stores nationwide. The units were digitally printed and CAD cut, so there were no set up fees included. As requested by the client, the units were delivered flat-packed but pre-glued for easy assembly in store.
If you're looking to develop a POS campaign, our in-house team of structural designers will guide you through the design process from start to finish.
Our purpose built digital suite can create all manner of cardboard POS and POP (Point of Purchase) units, FSDUs, Off Fixture Displays (OFDs), Dump bins, Counter Top Displays units (CDUs), In-store Pallet size display bins and Standees and Retail Ready Packaging to name but a few!
Our state-of-the-art digital and production CAD table allows us to produce complex bespoke FSDUs with no set up charges. We can also offer split print runs for multiple designs if required. Sampling and transit testing is also available.
In terms of delivery, we can send the units flat-packed or pre-assembled and in some cases we are able to offer a pre-filled service, depending on the products.
For more information about any of our POS products or to discuss your requirements with a member of the team, drop us a line at sales@capscases.co.uk