9th November 2018
Maximising The Potential Of Digital Print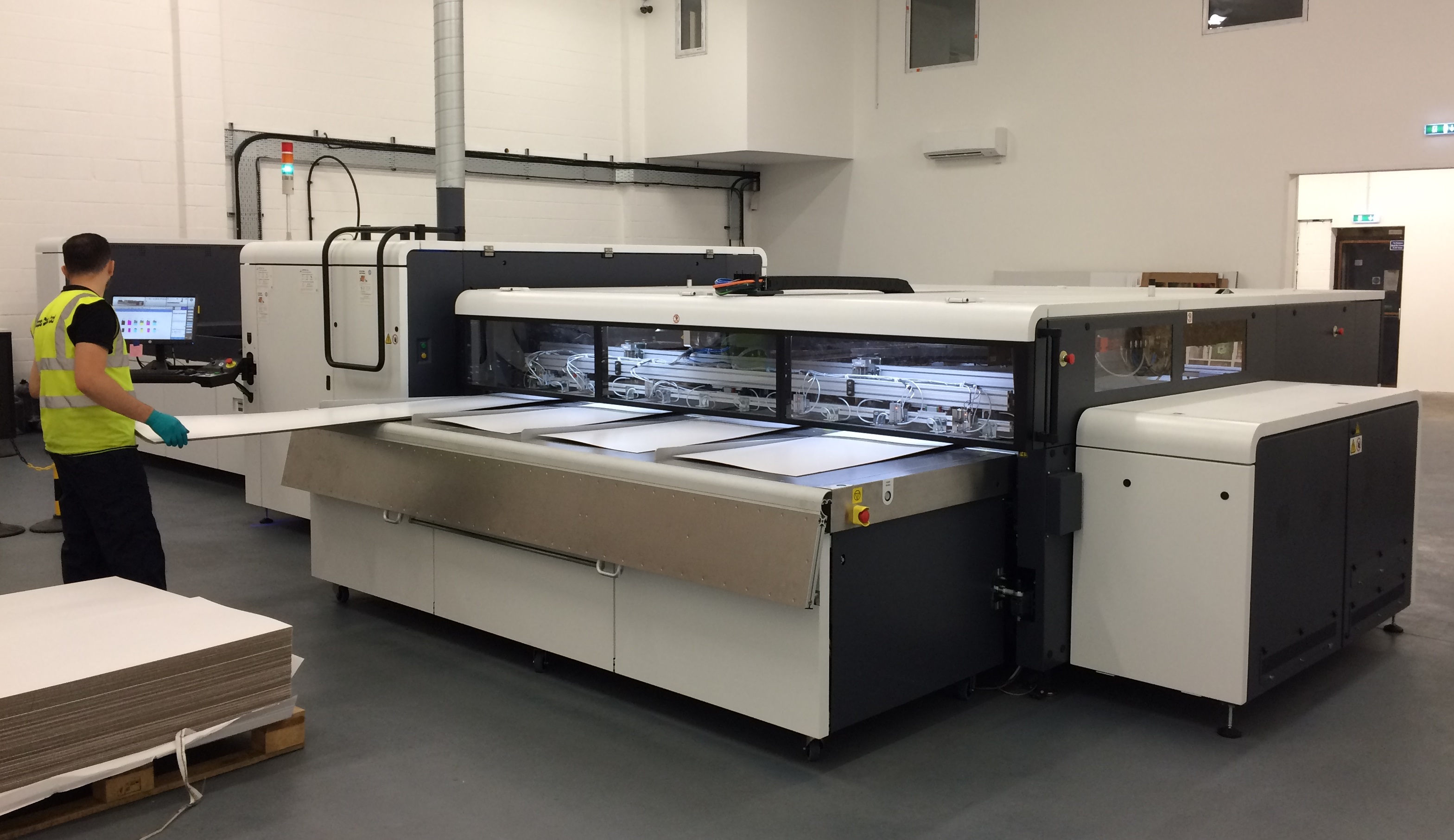 Digital print is a fast growing sector in the packaging world. Here at Caps Cases, we now produce over 30,000 digitally printed sheets per month – and that figure continues to grow.
In a nutshell, digital printing refers to method of printing from a digital-based image directly to a variety of media, i.e. a sheet of cardboard!
Digital printing differs from the conventional litho and flexo print processes as it isn't dependent on the preparation of a separate plate for each print run. All the colours are made up from dots of Cyan, Magenta, Yellow and Black – a commonly used acronym for this is CMYK or 4 colour process set.
Thinking of going digital? Here's what you need to know…
• With digital printing there are no plate costs.
• Late stage customisation of products can be achieved.
• The high quality, vibrant print rivals litho-laminate.
• Various artworks can be printed at once with no additional tooling costs.
• You have the option of spot varnish to highlight logos or match existing items.
• There's also the option of gloss mode for striking results.
• Textured finishes can be achieved using layers of ink.
However, it's worth bearing in mind that ink costs of digital printing are higher than other types of printing, and the printers run at a slightly slower speed. Volume production can therefore be slightly more costly.
Flexo printing is still by far our most commonly used print process. Let's have a quick look at flexo printing by way of comparison…
• Flexo printing offers a lower unit cost for volume production.
• Odourless, water-based inks are used, which give smooth coverage.
• Metallic inks are available.
• There are set up costs involved.
• Last minute design changes can be costly.
We're happy to work with you to decide on the right packaging and print options for you and your products. If you would like to discuss your requirements with a member of the Caps Cases team we would be delighted to hear from you. You can contact us by email sales@capscases.co.uk or by phone on 01638 667407.