18th February 2019
Popular Duo Reflect on Three Decades at Caps Cases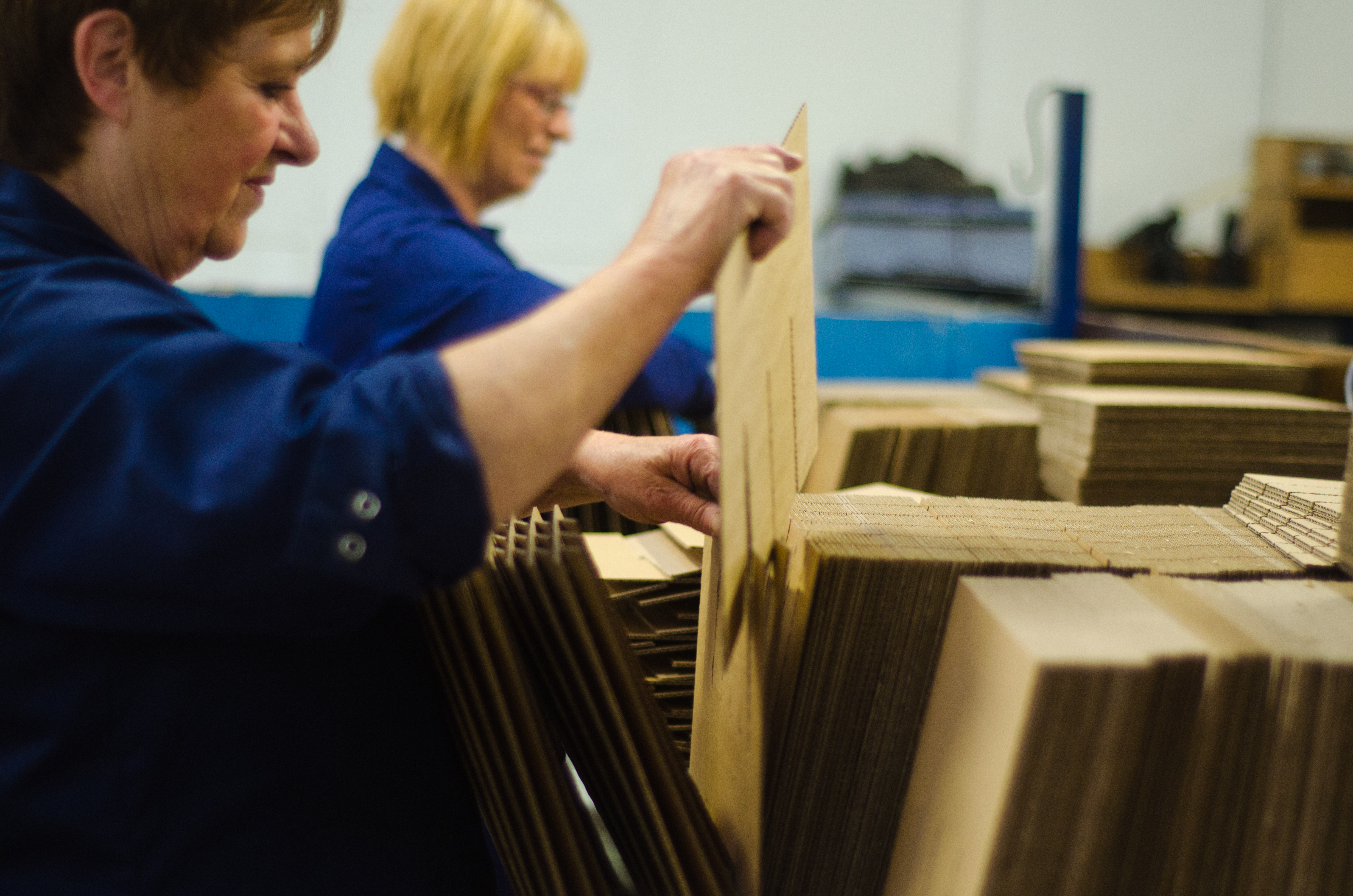 Here at Caps Cases we're immensely proud of our hard working team members, some of whom have been with us right from the beginning.
At our Newmarket site there are two familiar faces who have been dedicated Caps employees for 34 years. Linda Wilson and Pauline Edwards are a popular double act, who have been joined at the hip since they started working at Caps in 1985. When they're not busy assembling dividers on the shop floor, they can often be found putting the world to rights in the smoking shelter!
As two highly valued members of the team, we caught up with the duo to find out how things have changed at Caps over the years….
How has your job at Caps changed since you started?
Pauline: "Back when I started you were given three weeks to reach the required speed of assembling divisions, which at the time was 12 bundles of 25 divisions per hour. To be honest, I never thought I would be able to do it but with the help of the older works I managed it. Now 34 years later I am one of those older workers!"
What do you enjoy most about your job?
Linda: "I like the people I work with. Well, some of them!"
Pauline: "I enjoy the banter with workmates. I am sarcastic, but those who have known me a long time understand that. Those who haven't – don't!"
What have been the biggest changes you have seen during your time at Caps?
Linda: "When I first worked here you could smoke wherever and wear whatever you wanted to – but those days are gone."
Pauline: "The biggest change has been the arrival of health and safety. We used to be able to have a coffee and an ashtray at our work bench. Looking back now I suppose it was unbelievable that you could smoke at your bench and I suppose the insurance companies wouldn't approve now, but there was never a fire!"
What's your funniest memory of your time at Caps?
Linda: "We have had a few funny experiences, but one of the best moments was when Charlie's father-in-law Fred worked here. I can't remember if it was his 70th birthday but they got him a stripper who came to the factory dressed as a nun! He thought she was doing a collection, until she stripped off! It was so funny."
Final words of wisdom…
Pauline: "Caps has grown so much over the years. I wish I could say I have done the same but I am still the 4ft 10 that I was when I began this journey!"
A special thanks to Pauline and Linda – here's to many more years at Caps Cases!