11th January 2022
New Printer Improves Efficiency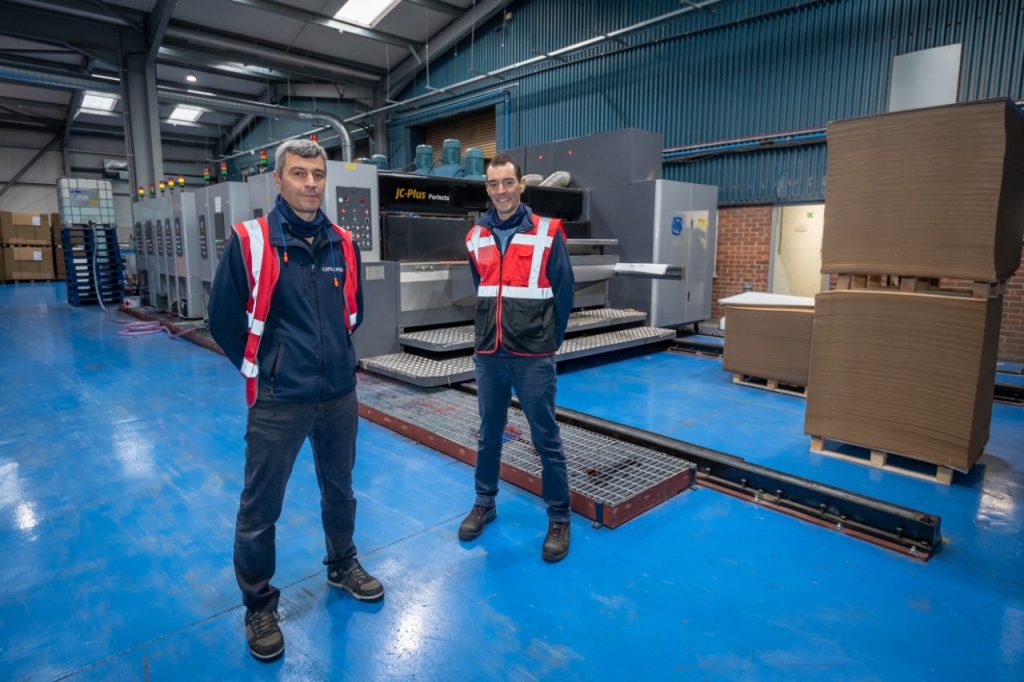 Caps Cases is meeting the heightened demand for premium e-commerce packaging with the welcome addition of a new double-sided printer and rotary die cutter.
The state-of-the-art machine is already proving to be a valuable asset by producing two-sided high quality flexo print work much more efficiently. In turn, reducing lead times for clients.
Caps Cases Managing Director Trevor Bissett comments: "The boom in e-commerce has made the 'unboxing experience' more important than ever. With this is mind, this duplex printer means that Caps Cases is well-placed to produce a premium product more efficiently than ever before."
He adds: "The addition of the new printer also ties in with our recent investment in taping machinery to strengthen our e-commerce offering."
The duplex printer takes pride of place within the Newmarket factory, and utilises Caps Cases' renewable inks system, which the company is now using across the board to help reduce its carbon footprint.
Find out more about Caps Cases' move to renewable inks here.
For more information about Caps Cases' high quality print capabilities, or to find out more about our packaging products contact the team today.