28th July 2021
Renewable Ink Is A Winning Formula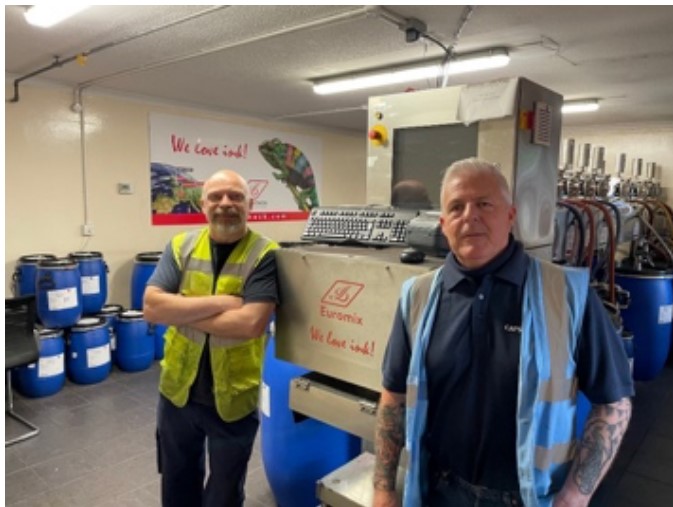 Caps Cases has boosted its carbon neutral credentials with the introduction of greener printing inks across its entire print system.
The move has seen the replacement of traditional binders and additives with natural and renewable materials. Traditional pigment concentrates have been replaced with newly developed varnishes, thus reducing the resource related CO2 footprint of the printing ink.
Caps is the first UK company to use renewable ink supplied by the Doneck Network, which is formulated with renewable resources and is tailored to post-print. Apart from the premium printing results, this
product innovation is characterised by outstanding running properties in the printing unit, therefore creating an all-round high quality and sustainable product.
"We have worked closely with Doneck over the last 18 months to carry out extensive field trials on various substrates," explains Caps Cases Print Manager Wayne Booker. "This has allowed us to maintain our excellent print quality."
The move to renewable ink goes hand in hand with Caps Cases' ongoing commitment to its ISO 14001 accreditation, in which the company continually works towards reducing its environmental impact.
For more information about Caps Cases' high quality print capabilities, or to find out more about our packaging products contact the team today.
To learn more about the Doneck Network and it's range of renewable inks visit www.doneck.com