18th April 2019
Two Familiar Faces Return to Caps Cases Newmarket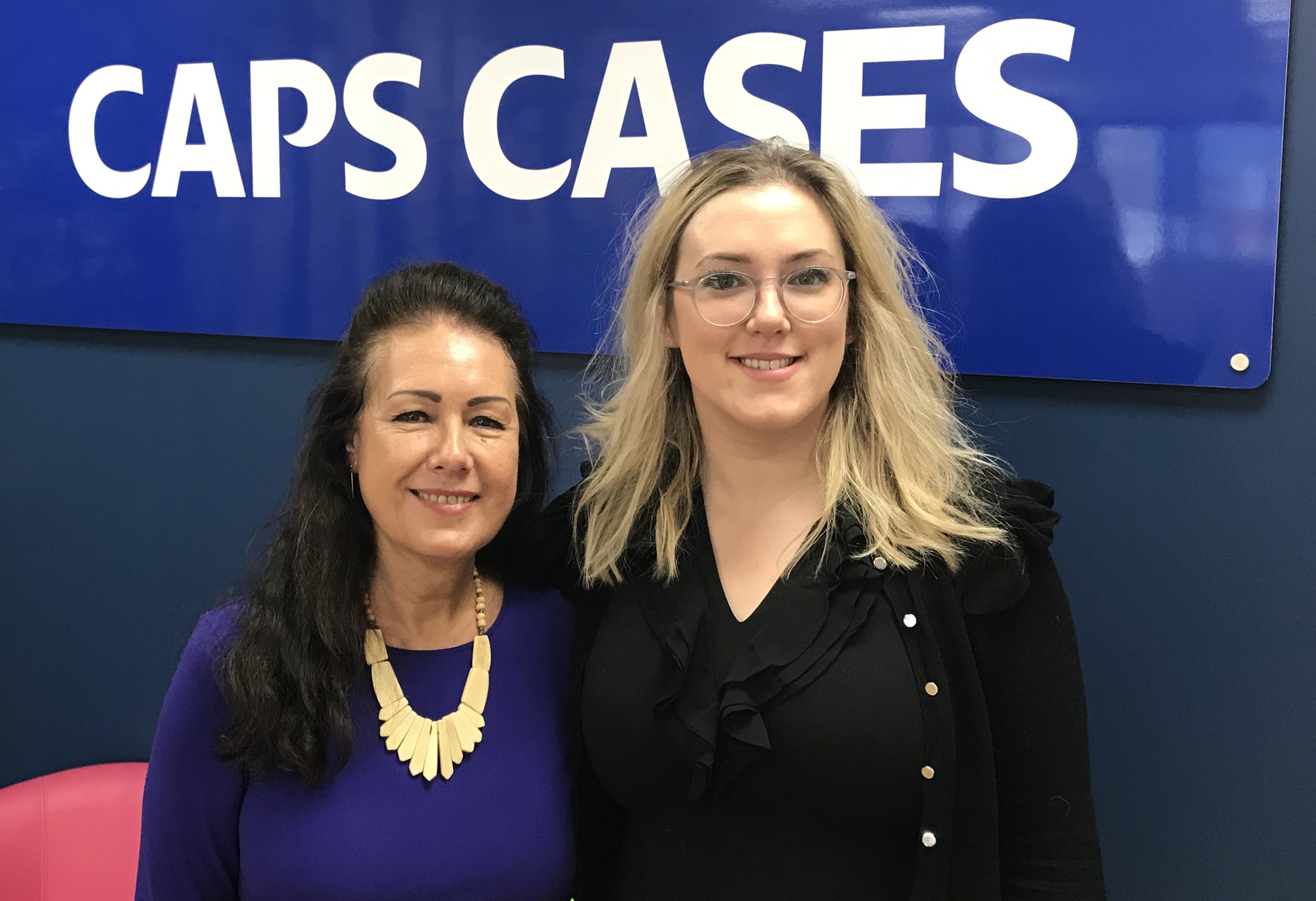 Last month saw the welcome return of two members of the Caps Cases Newmarket team – Hannah Ayers and Gill Bridgman.
Hannah has returned to her role in Business Development and Gill is back in the office overseeing general administration duties. Both are settling back in to 'Caps life' after a short break to pursue other interests.
"We're really glad to have Gill and Hannah back on board – in fact it feels like they've never even been away!" says Trevor Bissett, Managing Director.
Now that they're back, we thought it would be the ideal time to catch up with Gill and Hannah to find out a bit more about them and how they fit into the Caps Cases family…
Welcome back Hannah and Gill! How does it feel to be back at Caps Cases?
Hannah: Like I've never left. Caps and cardboard feel like home to me!
Gill: It's really good to be back – it's like coming home.
What does your role at Caps involve?
Hannah: As a family run business I guess we all prides ourselves in the thought that we can all lend our hand to any task that needs completing. However my main role is the developing new business and growing and maintaining relationships with our existing client base.
Gill: I help out on reception and general admin duties such as booking in deliveries and answering the phone etc.
What do you enjoy most about your job?
Gill: Meeting people and talking to customers.
Hannah: Ringing the order bell and visiting customers when the sun is shining.
What are you looking forward to most about being back at Caps Cases?
Hannah: Being back in the team with everyone and being able to get back out on the road. And the Friday Lunch Club of course!
Gill: Catching up with friends at work and customers.
What's been your most interesting or funny experience during your time at Caps?
Gill: A Christmas party many years ago, but I don't think I can go into detail on here!
Hannah: I'm not sure there are many stories that can be shared but the most cringe-worthy tale is probably filling up my diesel company car with petrol! Awks!
What do you like to do outside of work?
Gill: I love travelling and I read a lot.
Hannah: I enjoy dog walking, exercising and gardening. I sound about 75!
What's your proudest achievement?
Hannah: Keeping my three year old daughter and badly behaved Labrador alive!
Gill: Still having all my own teeth at the age of 64!
Any interesting facts that we should know about you?
Hannah: I am the Great Granddaughter of Sir Henry Ayers. Ayers Rock (Uluru) was Named after him.
Welcome back Hannah and Gill!